I had a friend at work buy a house; her first house. This is a very exciting and big deal. A new house deserves a house warming present.
I "secretly" tried to find out her kitchen colors by asking her what color she planned on painting the kitchen. This launched into a long discussion on color, but it seemed to center around that she liked blues and greens. Sugar 'n Cream yarn is on sale at Michael's this week so I always stock-up on the cotton yarn and this was an excuse to buy more.
My
lys
, is having a 2012 challenge and one of the challenges is to crochet from a chart. I decided to meet that challenge and make the gift so I made these: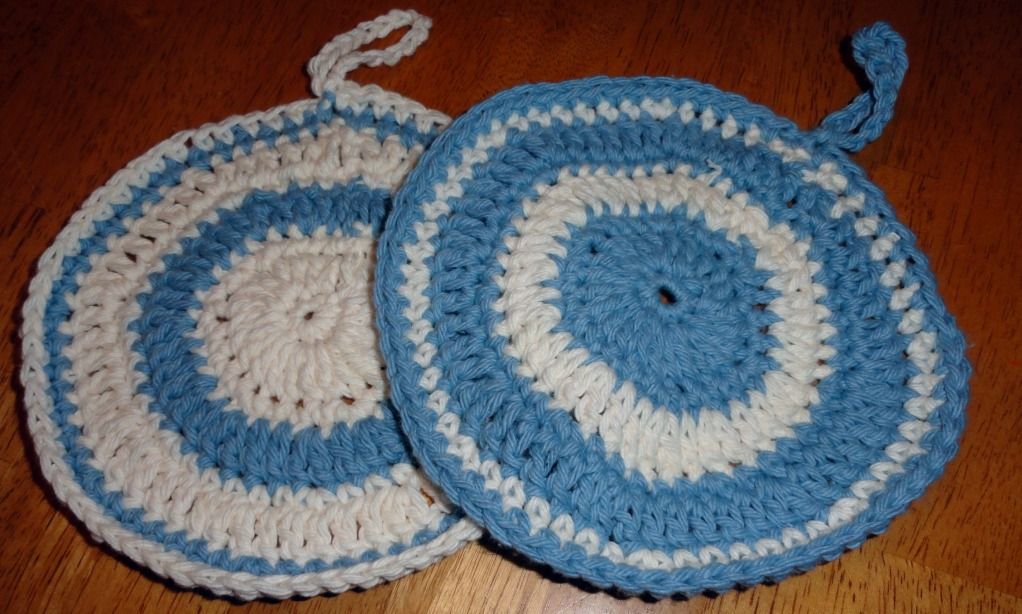 The pattern is:
27-28-35 Tawashi
by Pierrot (Gosyo Co., Ltd). I have made this many times before, but not in a while so, I thought I'd get the pattern out and hook it up. The yarn is Sugar 'n Cream.
I also made some matching scrubbies from a pattern in my
Knitting calendar
.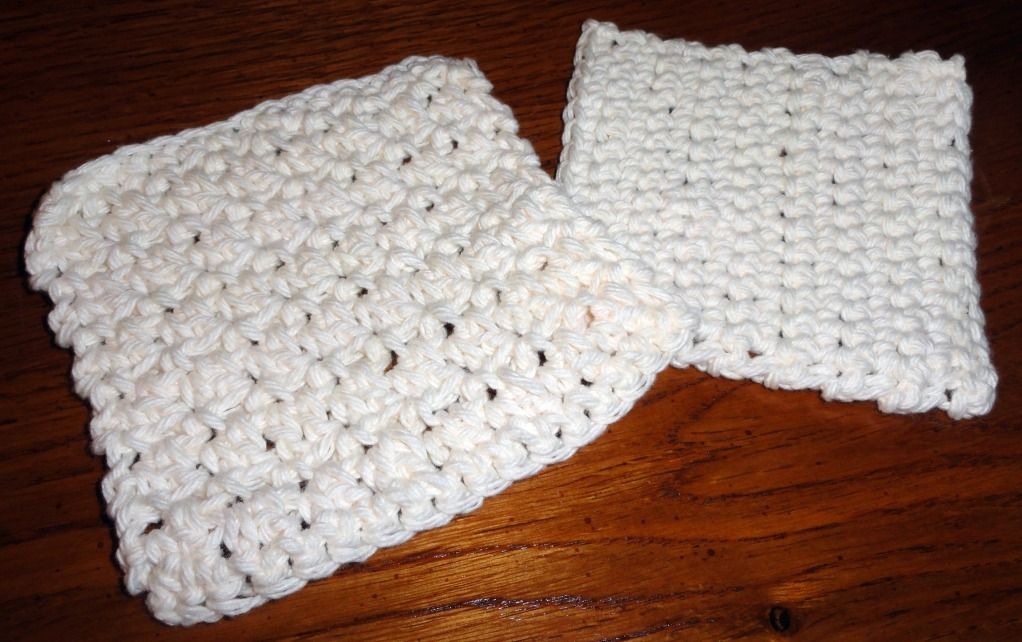 The pattern is:
Cotton Scrubbies and Washcloth
by Lynn Rowe. The yarn is Sugar 'n Cream. Also crochet, project (I am on a crochet kick, I still have one more project to reveal.)
My friend graciously accepted the gift and said they were too nice to use, but I convinced her that I did indeed make them for her to use and if they wore out, I would make more.