I started a baby afghan last week. For some reason most baby yarns are "baby" colors = pastel. Do babies actually like pastels? Babies' brains can't process all the visual information they receive, so bright and contrasting colors are actually great for babies. (I learned something reading all those pregnancy and child development books.) Plus, non-"baby" colors are great so they can still use the blanket when the baby grows up.
So this is what I got: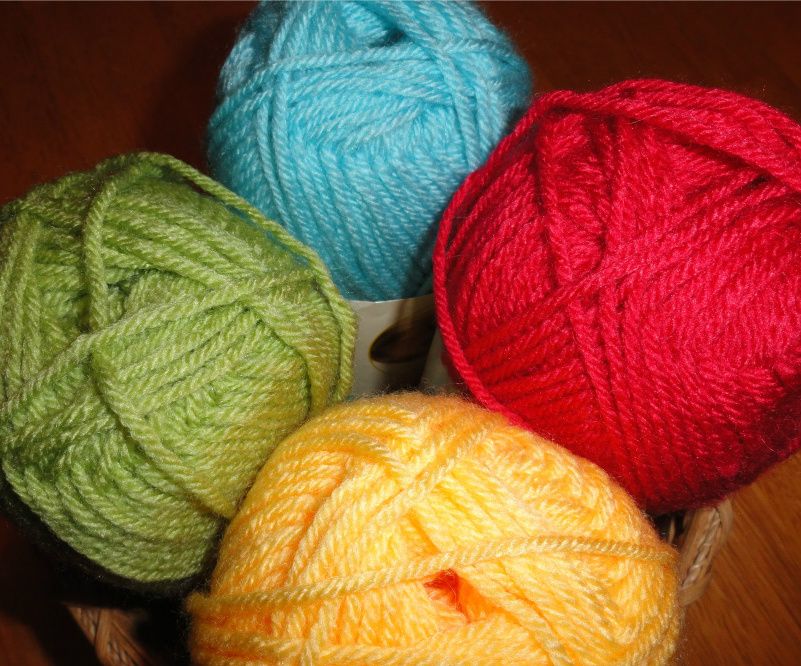 Shades of primary colors plus green.
I did not really have a plan for colors when I went to Jo-Ann's. I just wanted acrylic yarn because it is cheap and washable. (I am not a yarn snob; I love working with acrylic too.) Vanna's Choice was on sale. I like Vanna's Choice yarn. I definitely prefer it to Red Heart Super Saver yarn. Vanna also has a baby line, which is this yarn. Not sure what the difference really is because they look the same, but with a different label. Same weight, same price, same fiber content.
I just liked how these looked together.
I started right away:
I am now quite a bit further. I am just a few inches shy of half way.
The pattern is
Wavy Blanky
by Stephanie Gage. It is a free pattern. I love how the ripples form. It is a tad different from most ripples and that is what drew me into it. I wanted ripples but something differet and lo and behold the Wavy Blanky.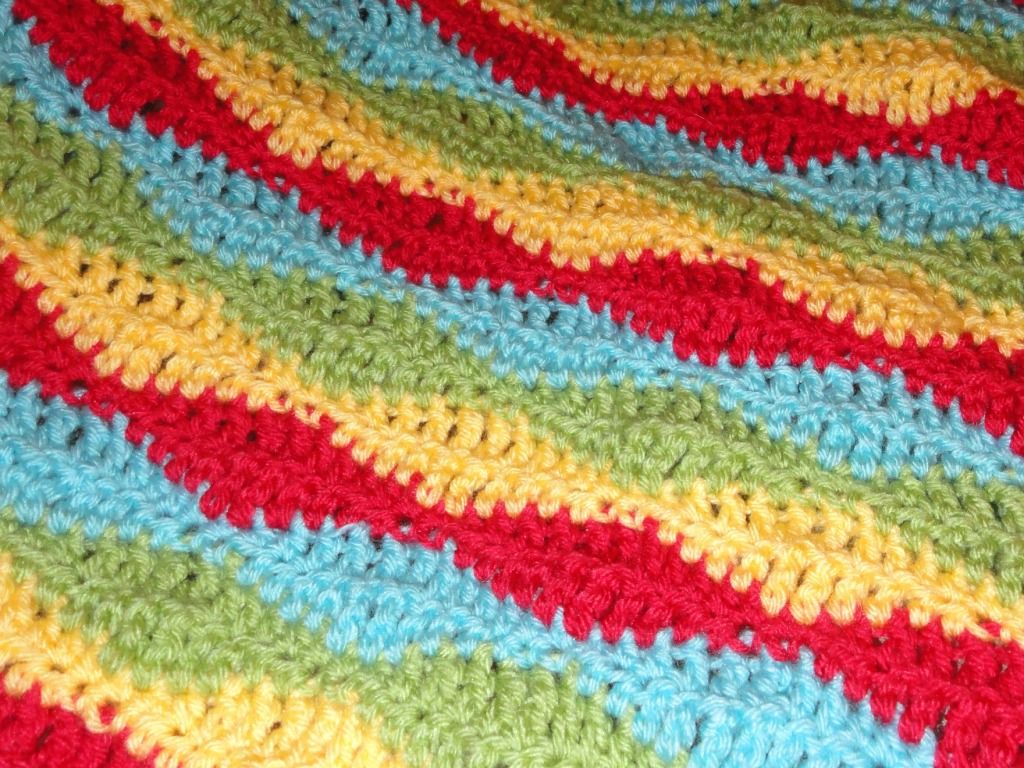 It feels good to get some crocheting in. I have been knitting so much lately. It is like going back to a long lost friend, you pick up right where you left off, never really realizing why you've had such little contact lately. We are just happy to be together again.