Since the birth of my daughter, I have been trying hard to clean "green". There are just so many chemicals in cleaners and I thought it best to keep her away from them. I started cleaning with vinegar and other concoctions. They all worked fine, but I thought that I would try something different. I was unhappy with they way vinegar was cleaning my windows and mirrors so I was on the look out for something new to try. At the Peoria Earth Day celebration, I met a Shaklee representative. I had heard of their Basic H cleaner before and I was interested in getting some to try it out.
Basic H is a concentrated organic cleaner and one of the first biodegradable cleaners. Just a few drops in a spray bottle is all you need to get cleaning.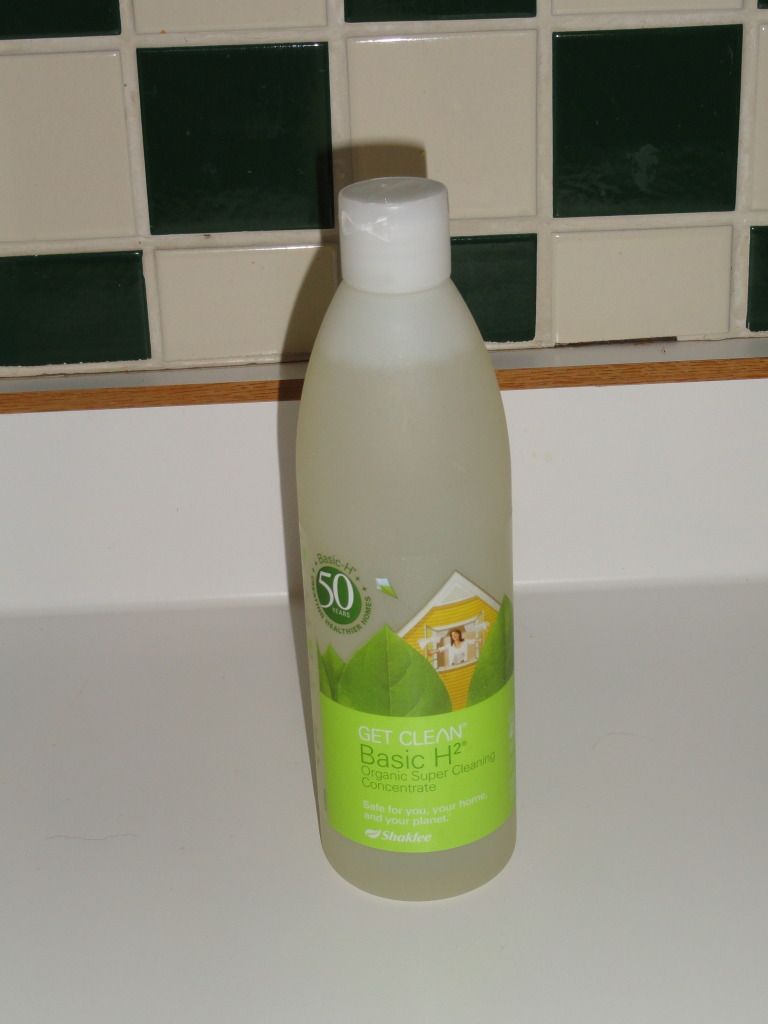 I decided to try it as a window cleaner, all-purpose cleaner and degreaser.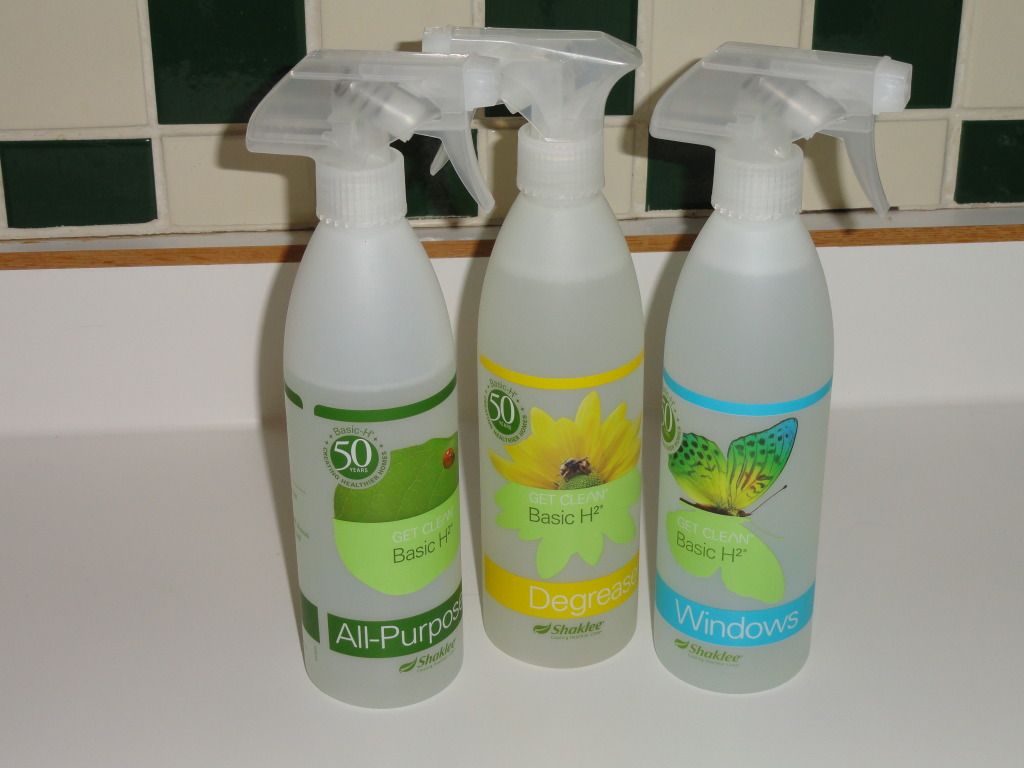 I went to work on my kitchen, I especially like to keep chemicals at bay in the kitchen. The degreaser got all that yucky stuff of my stove. It cleaned my mirrors and windows better than vinegar. The all-purpose cleaner cleaned my counters and cabinets wonderfully (whoever thought white kitchen counters and cabinets was a good idea was certifiably crazy!!!!) I am very happy with my purchase. This set of the cleaner and bottles cost me $20. I know that sounds like a lot for cleaner, but since it is concentrated and versatile it goes a long way. I filled the three bottles and barely used any of the Basic H concentrate.
Shaklee and/or Basic H did not ask me to write this or sponsor this post. I just wanted to give my opinion and let other know what I was up to with green cleaning.
This is my referral link if you are interested in getting this yourself:
http://referral.myshaklee.com?referrer=DD1C10FE123F
How do you clean? Any tips?
Oh and HAPPY BIRTHDAY to my little brother, Buster.