Illinois Valley Striders, the area running club, sponsors a youth series of running every Monday in May and June. I wanted to take D last year, but never got around to it.
Last night, I took my daughter to her first timed race.
She did very well. She ran the entire 1/4 mile in 2:55. That is not too bad for a girl who claims she can't walk and needs to be carried all the time. And she didn't cry, unlike her first race last summer (un-timed) and several of the other kids at this race.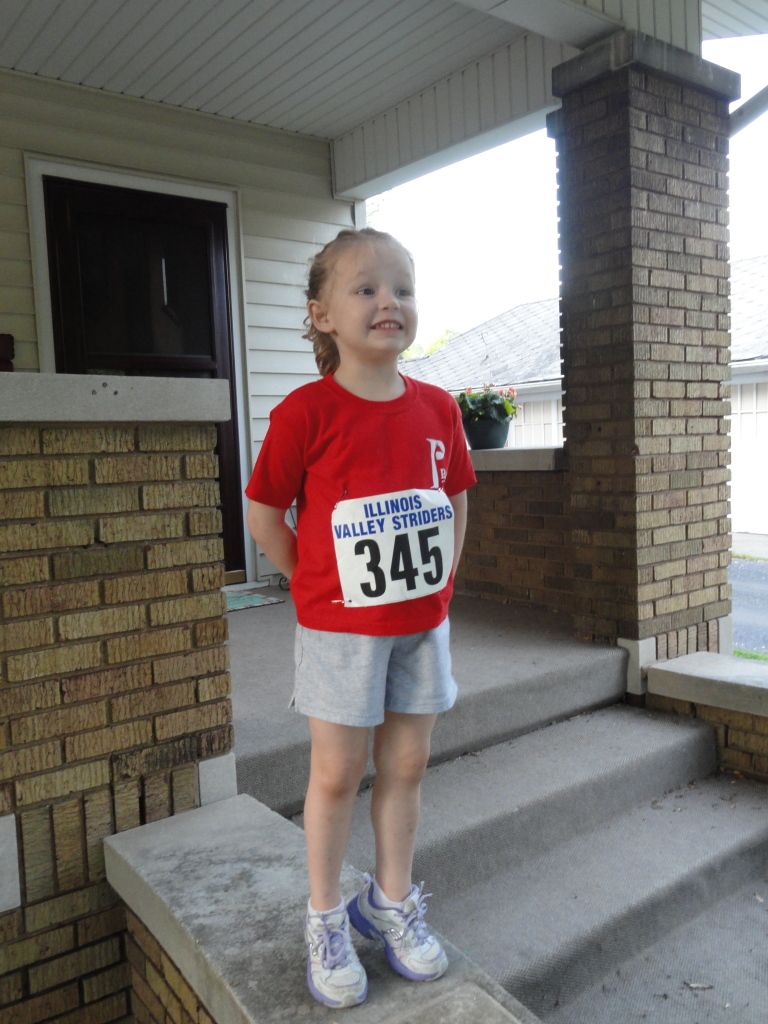 She was pretty proud of herself too. She said she will run again next week and she will try to run without me holding her hand.
We'll see how that goes next week. For now, I am just proud of my little runner.