I belong to this site called
Whoopdwhoop
where crafters can swap their crafts for whoops (like a point system) to get other people's crafts. It is just a fun little thing I do.
This past week I have been working on making 4 dishcloths for a Whoopdwhoop swap. I used one of my favorite patterns,
Not Your Average Washcloth
by Elizabeth Prusiewicz and it is in the book,
101 Designer One-Skein Wonders
.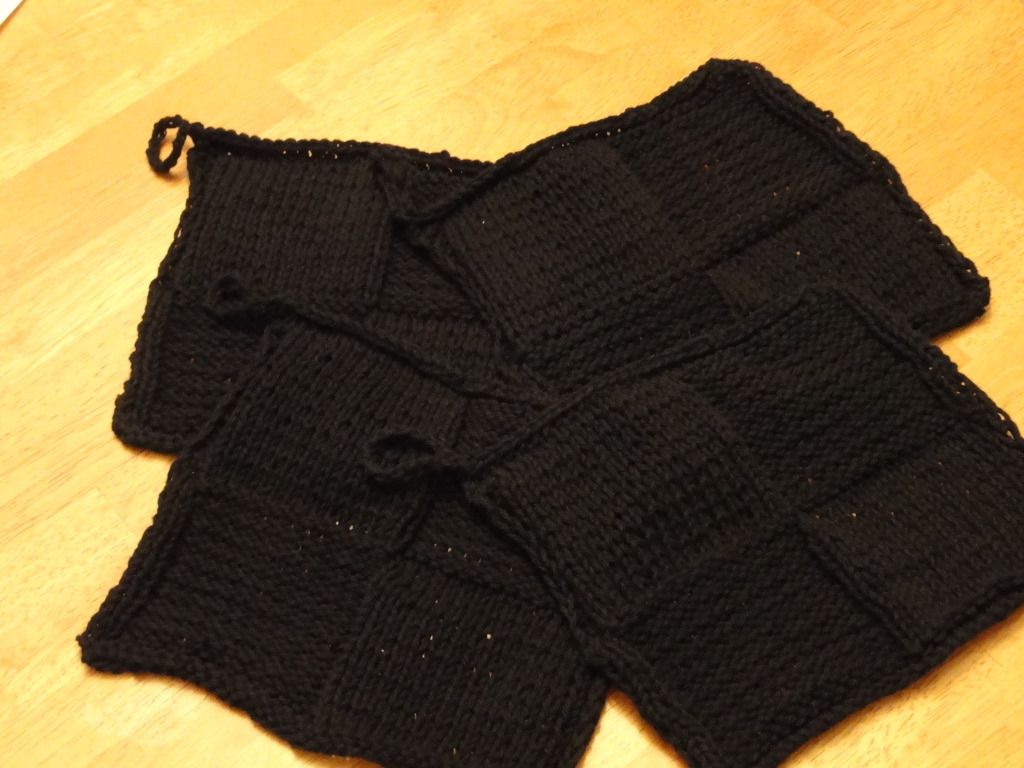 The order requested black which is not the best color to photograph.
As for my birthday yesterday, I had a good time. My parents, brother and his family all drove 110 miles just to have dinner with me and return back to their homes. My lovely husband and daughter got me chairs and a little table for the back yard patio. We ate DQ ice cream cake. I feel pretty special.