So in May of 1996, my parents asked me what I wanted for my 13th birthday. Okay, so maybe they didn't ask, but I was sure telling them what I wanted for my birthday. The only thing I wanted for my birthday was a giant trampoline. A giant trampoline was so cool. I knew a few people that had them and then every time we went into Sam's Club there was one hanging from the ceiling calling to me:
Michelle, I am so much fun; insistently ask you parents for me.
My 13th birthday came and no giant trampoline or anything else. Since I gave no other suggestions for birthday presents and they were not going to buy me the giant trampoline, I got nothing. On top of that disappointment, my mom and sister were actually out-of-town fro my birthday at my cousin's wedding in North Dakota. I did end up getting socks and a lava lamp once my mom and sister returned from the wedding, but it was a still a hard lesson.
Move forward to 2012. My brother and his family live with my parents and my mom decides to get my niece and nephew a combined birthday present of .....
a giant trampoline.
Mom says she bought it because she wants the kids to get outside and exercise instead of playing video games. She also says that they are so much safer now then in 1996 (and she is right on that point...there were no cage-like sides in 1996).
Still, I am a bit miffed.
D sure seems to love it and so does my dad and nephew.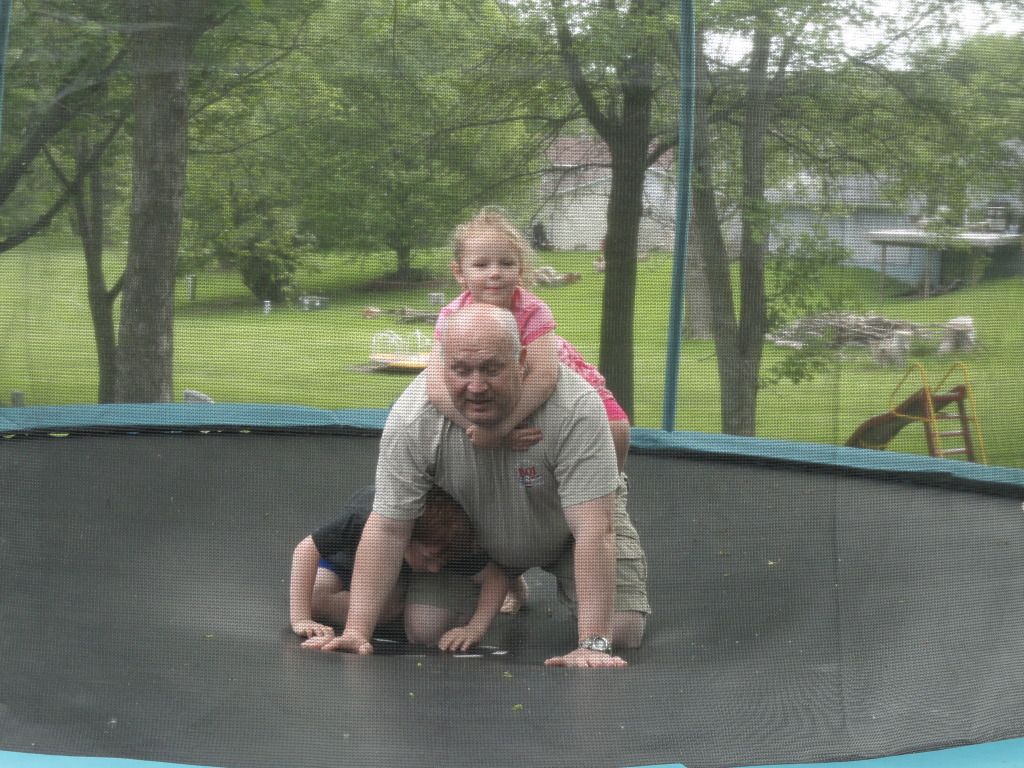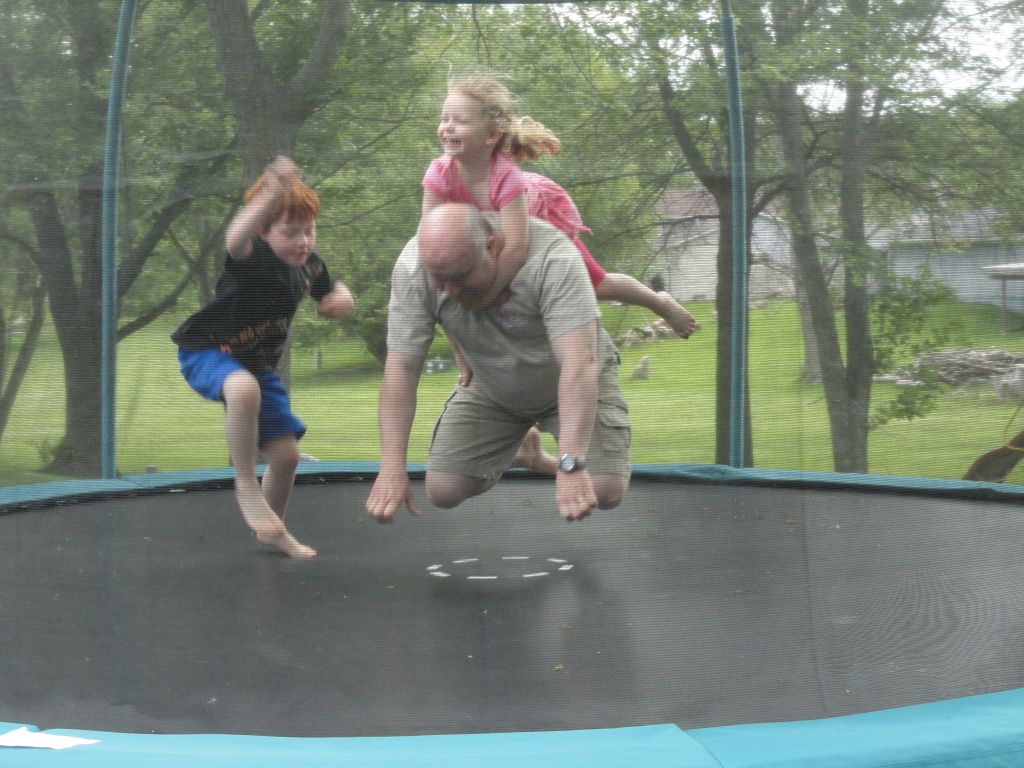 My birthday is one week away. It is my last twenties birthday and I am not sure what to ask for but I definitely won't be asking for a giant trampoline.