Over the weekend The Fiber Universe held a "Meet Your Fiber" day. Basically it was a field trip to a llama farm to see the animals that produce the lovely fur/fleece that spinners turn into fabulous yarn. D was so excited. She talked about it all week.
"Is today the llama farm day?"
"No honey, but soon,"
So on Sunday, I drove us out to the Lewis Llama Farm near the airport in Peoria. Not two blocks from our house, it started to sprinkle. I had backed mittens, hats and a blanket. I had D in her winter coat. I packed chairs, juice boxes and snacks. Oh and my knitting was packed of course. But, I forgot about the rain chance. So it rained harder as we drove on. D had been looking forward to this all week and I figured I would give it my best try.
Luckily, I was not the only one that thought seeing a llama farm in the rain wouldn't be too bad and there was a good turn-out of knitters and their families.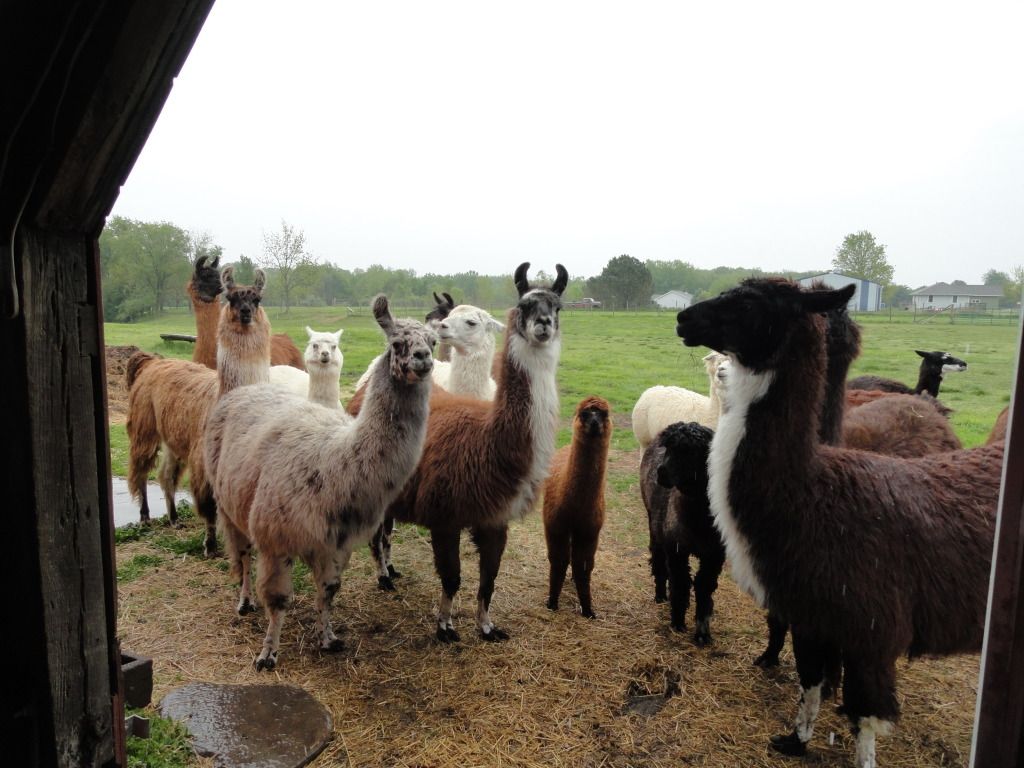 Some of the llamas and alpacas (I can't tell the difference really, but apparently they are different) were scared of the crowd so, they decided to stand out in the rain. Others were a bit more friendly.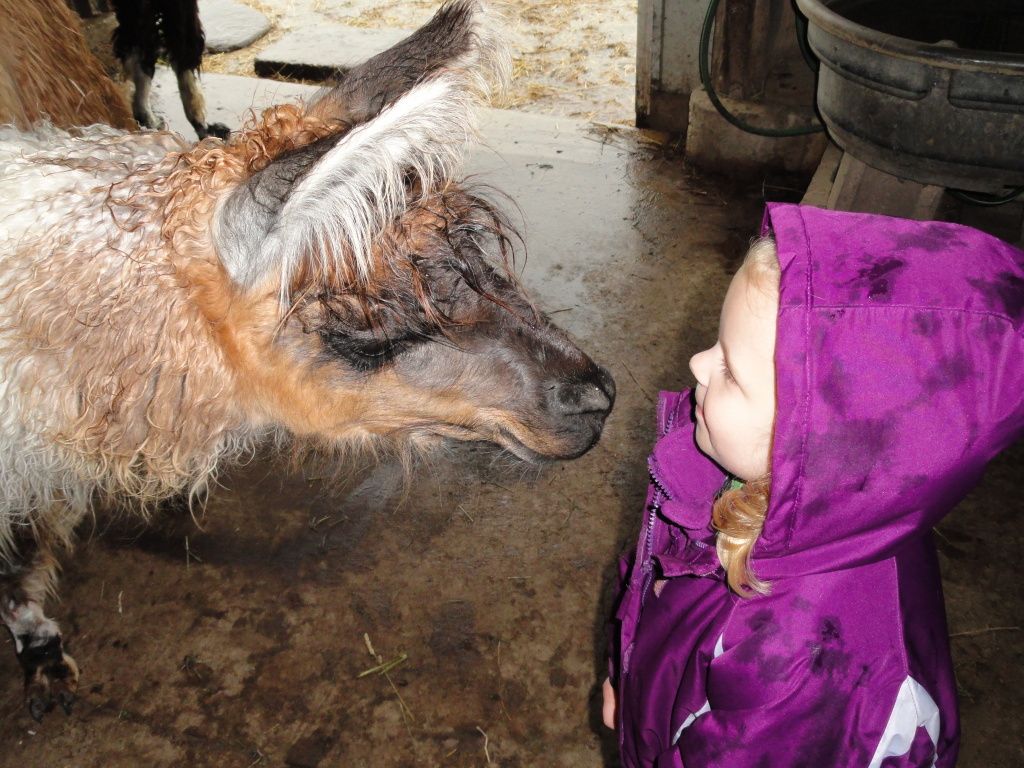 D loved the llamas (and alpacas).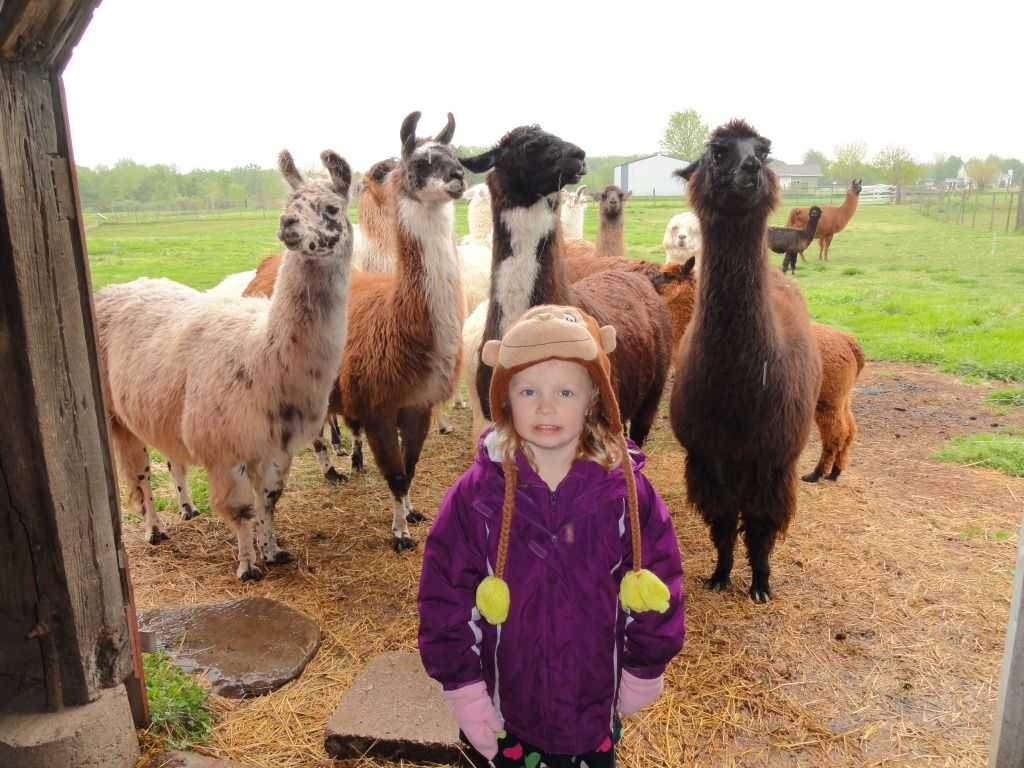 I bought some llama yarn so that I can make myself some mittens. I have never made myself mittens.
Do you love your llama?