Over the weekend, I got a new Netflix addiction: The Vampire Diaries. I have always wanted to watch this show, but I don't normally watch CW shows. I am not sure why I don't watch the CW because it is right up my YA-loving alley. Plus, this series is based on a YA book series, as are Gossip Girls and Pretty Little Liars, both on the CW. I should probably be watching all these shows. Maybe I should read the books, too...
Anyway, due to this new obsession, I had time to knit pretty fiercely at the entrelac scarf.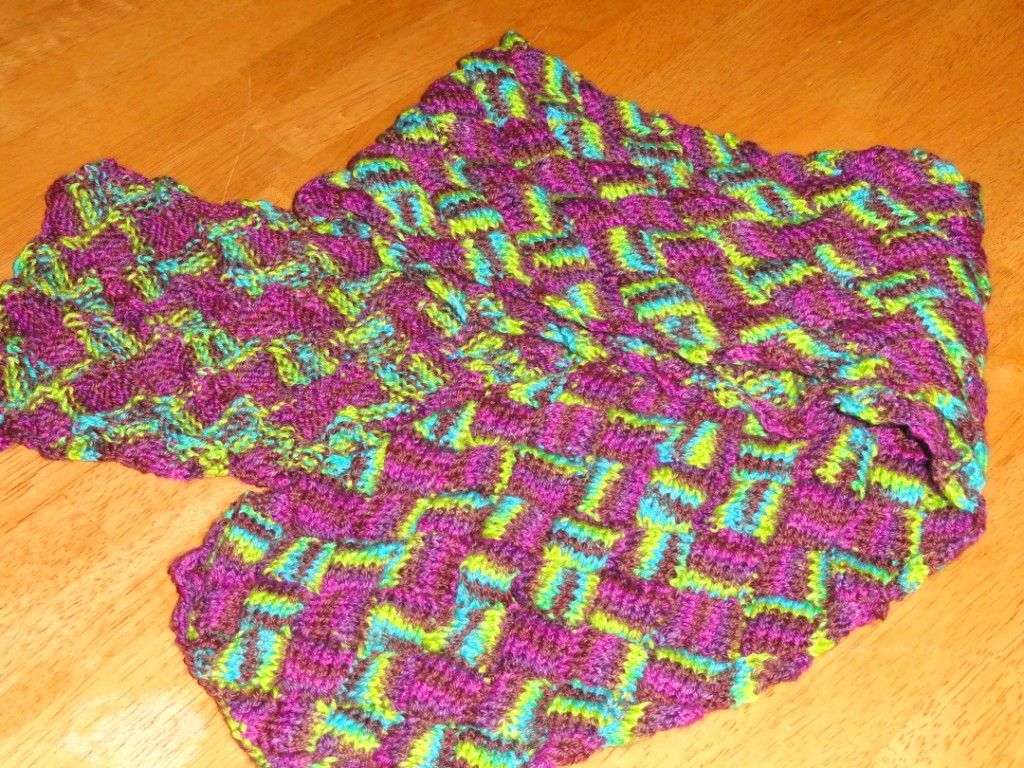 Finished.
I followed the
Entrelac Scarf Tutorial
by KnittyOtter
I started this "little" project on March 3rd so I am glad that I am finally finished. But, now what do I knit next?