Any doubters out there? Well, I must confess I kind of doubted myself. I have great ideas for starting family traditions, but I am usually too tired from work to carry them out. But, no, not this one.
We made delicious, homemade pizza.
My husband and daughter are totally supportive of it so I know it will continue.
mmmmmmmmmmmm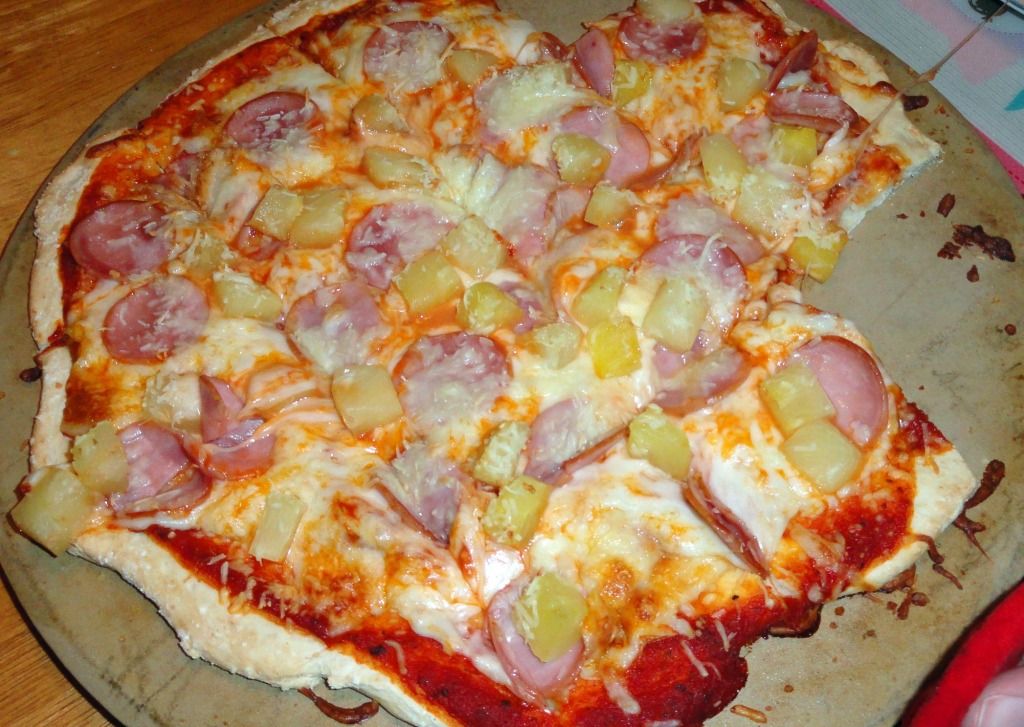 Can't wait for more tonight.
What are your family traditions? Ever try to start one? Any great pizza dough recipes?