Happy Valentine's Day!
As my daughter gets older, I am finding that I have the urge to decorate for holidays. I have never really decorated for holidays (except Christmas), thinking it was a bit cheesy. But now my daughter is nearing 4 years old and I want to decorate for her. I grew up helping my mom decorate our house for each holiday or season, so slowly we are starting to accumulate objects associated with holidays and seasons for display at our house.
I love making seasonal crafts with my daughter, now that she has some craft-like inklings. We just head to Michael's and purchase kits. For Valentine's Day we got these cute foam cupcakes to assemble. I then had the idea to crochet a line and glue the cupcakes to the line to create a fabulous decoration for our faux fireplace.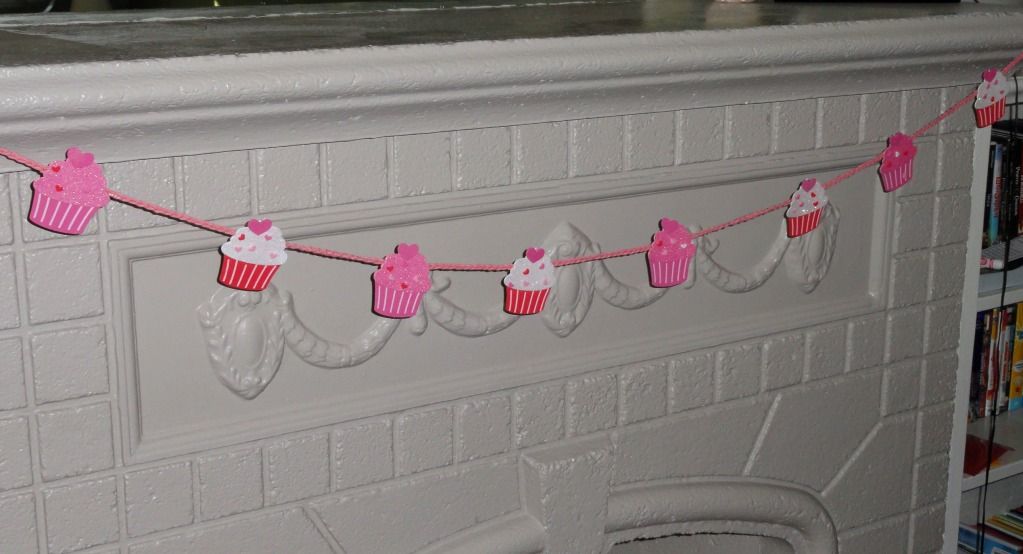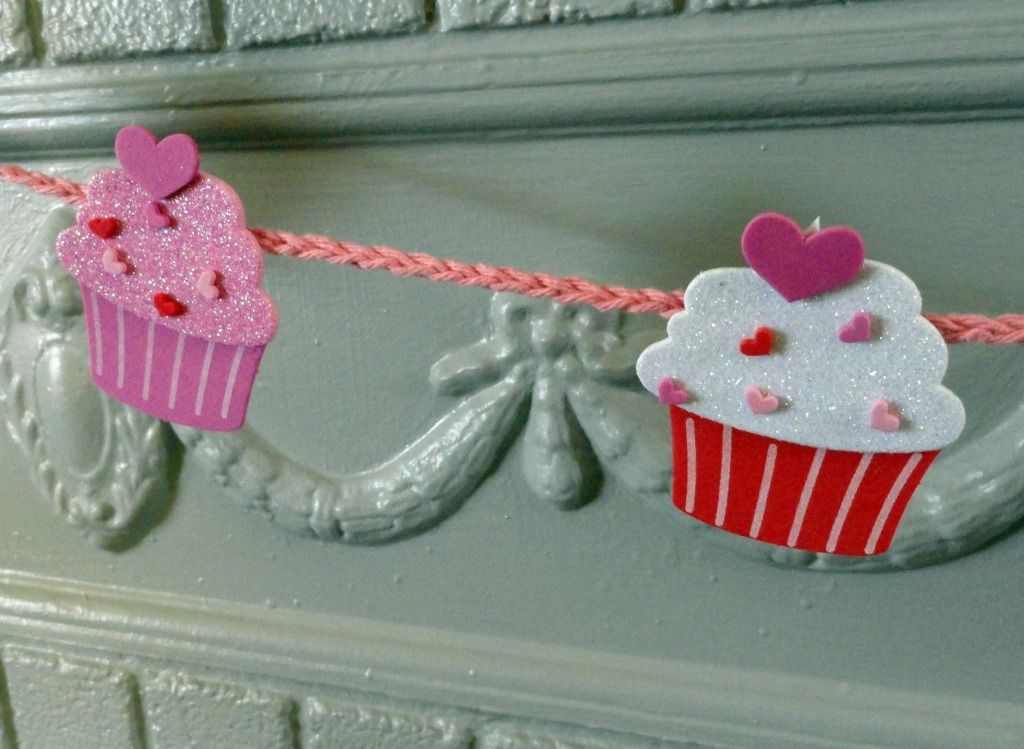 D is pretty proud of her work hanging in the living room (even though I did most of it, three-year-olds and hot glue guns don't mix, even if she thinks she can do it).
We also put up window clings on our front and back door. It is not much, but is is a start. Especially since I am not very good with interior design.
D helped make very special Valentine's cards for the special people in her life. I supplied the stamps, paper, and ink, she did the stamping.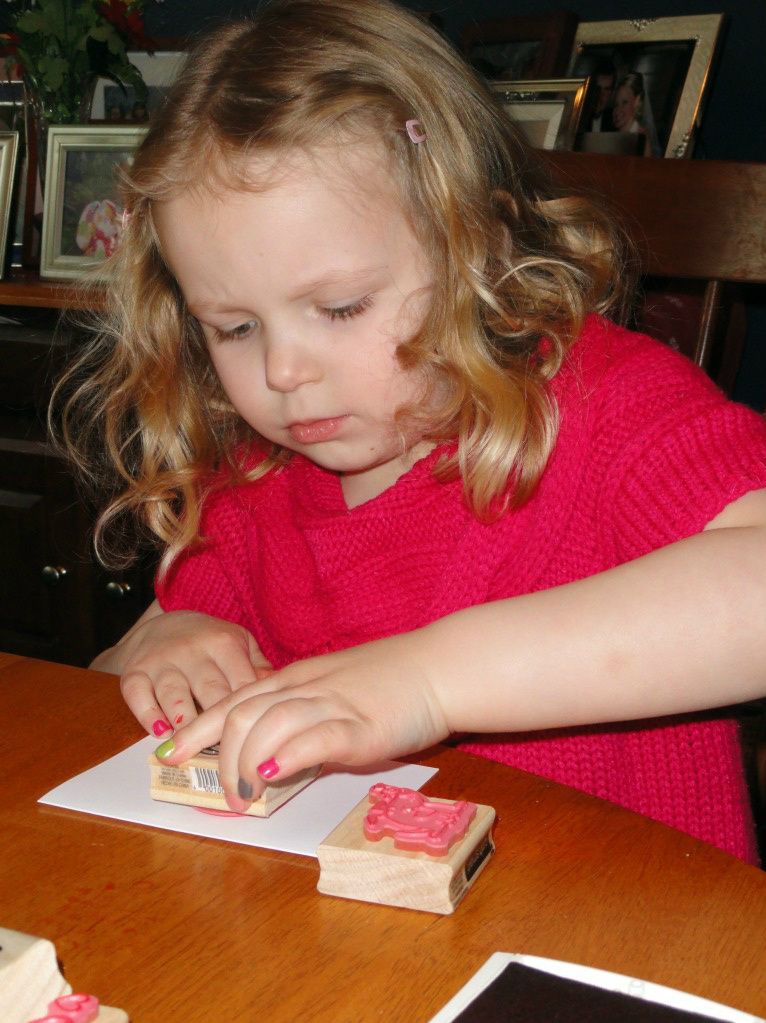 They turned out pretty nice.
Do you decorate for every holiday or season? Are you doing any thing special for Valentine's Day?