My lovely, little sister is getting married this summer and I am her matron of honor. I am so very excited for her. There is so much to do before mid-June. This past week my mom and her friends scheduled a wedding shower. It is going to be 1950s retro themed. My mom volunteered me to made the door prizes. I need to make 10 dishcloths by mid-April.
This is #3.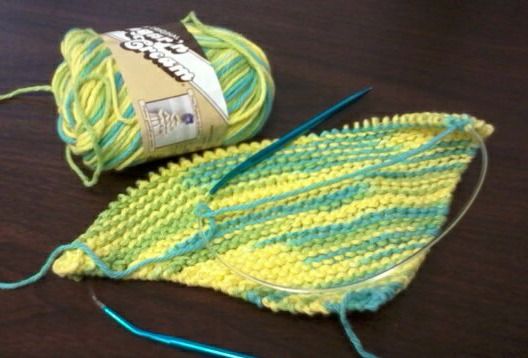 I am moving right along. I am making them from Sugar and Cream yarn I had in my stash, using my normal pattern for diagonal dishcloths.
This is yet another camera phone photo. The new charger should arrive soon. I am so excited.
What have you been volunteered for lately?