I finished my flip-top mittens with color work (which I did two-handed, so cool), but no good pictures because the camera is dead.
I do have this one: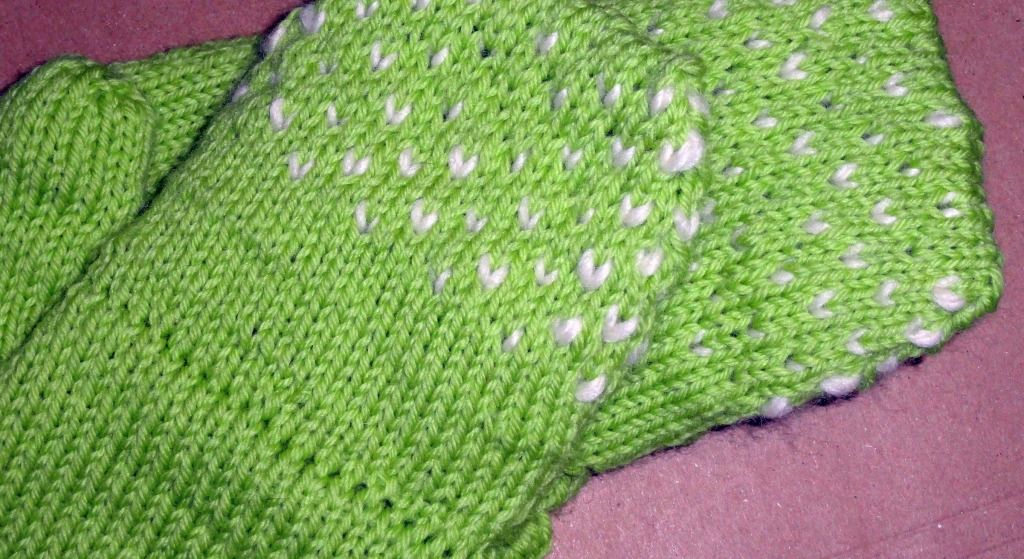 I had to crop in too far to get rid of the crap in the background so you'll just have to imaging the rest of the mittens until my camera is charged.
I did get notice that the charger has been shipped and I should get it at the end of the week or beginning of next. I am so excited. Blogging is no fun without the photos.