The secret has been delivered and received so I can blog about it!
My Aunt Cheryl send me a link of a cowl pattern on
Pinterest
that she liked. She asked me if I could maybe teach her how to make it. Well, since she lives in South Dakota and I in Illinois, I thought it would just be easier to order the yarn and make it for her as a surprise. She is my Godmother after all.
The pattern is from
NobleKnits
, a new favorite shop and blog of mine.
The yarn
Berroco Lago
is made of 81% Viscose, 19% Linen. That is very different from all other fibers I have worked with so, it took a bit of getting used to, but I caught on to the feel and whipped this puppy out in a week.
I also ordered yarn for myself. In citrus.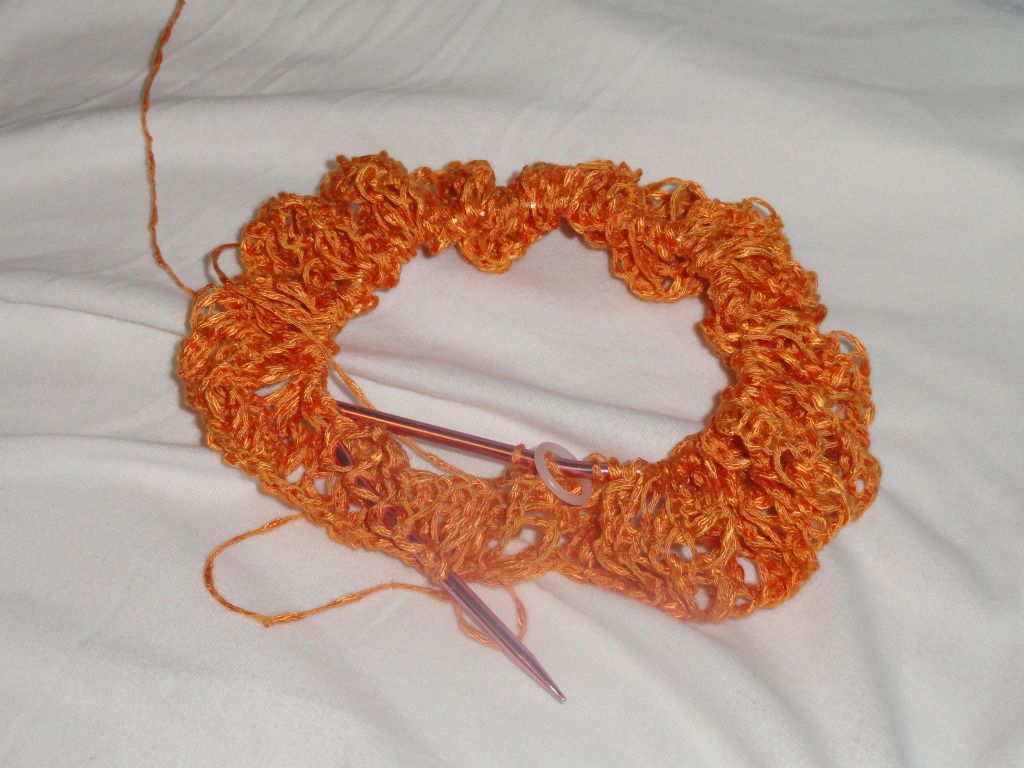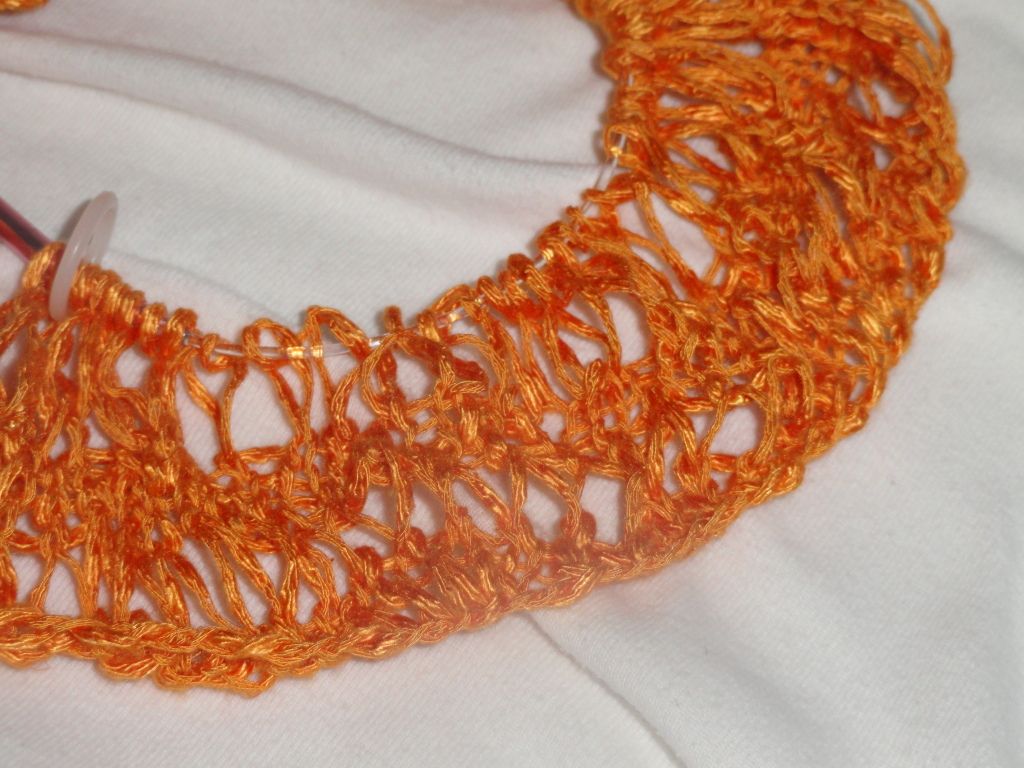 I am just about finished with it now and in just a few days. In all maybe 4-5 hours of knitting here and there. It is a nice summery cowl. I hope I wear it. I love making things but rarely wear them. They just sit in a bag waiting to be used.
I love this pattern and yarn and I think I may make more, but first I have other things to knit.