Completed.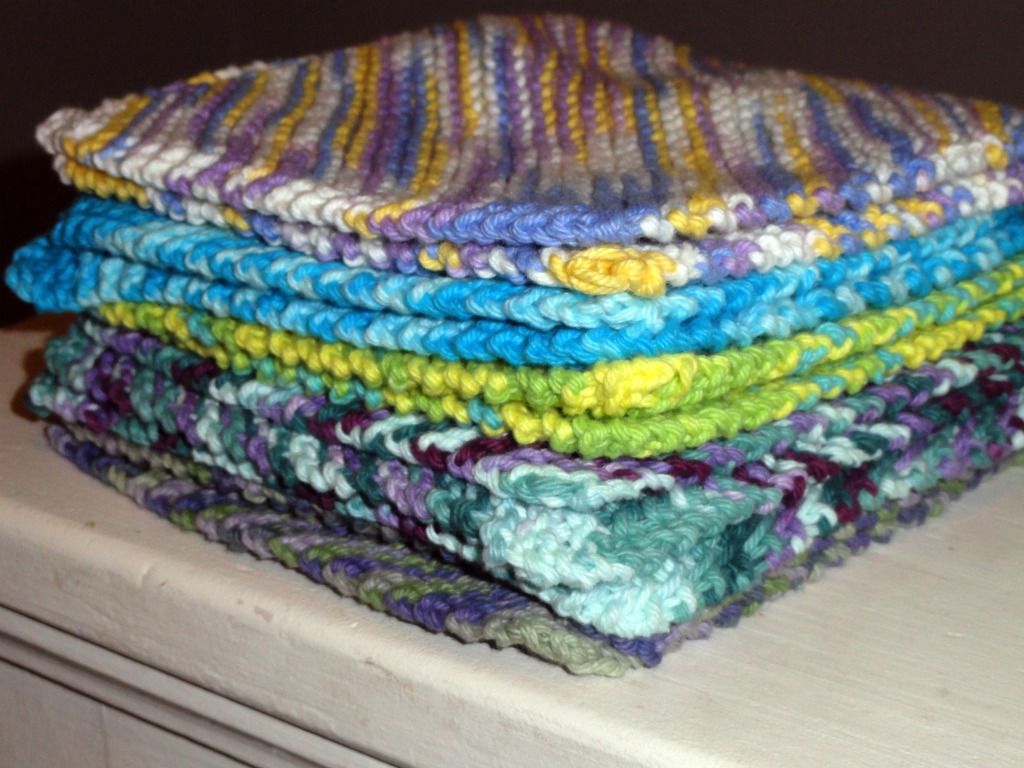 Not just 10, but 11 fabulous hand-knitted dishcloths for door prizes at my sister's wedding shower next month. I found the missing one and I had enough yarn from one "super sized" skein to make 3 dishcloths (well 2.85 I had to add some from another skein to really finish it off.)

With this project out of the way, I had time this weekend to start a few new things. So stay tuned.
What nice thing have you done for your sister or mother lately?