We finally got a rug for our living room. Last September, we began the process of ripping out the carpet in our living room due to a funky stain (complete with smell) that I could no longer stand. My husband painstakingly refinished the original wood floor below. We knew we needed a rug to keep the room warm and keep our feet (and dogs) from freezing. But all winter we did not get a rug. This week the weather is near 80*F so logically, this is the week we got a rug.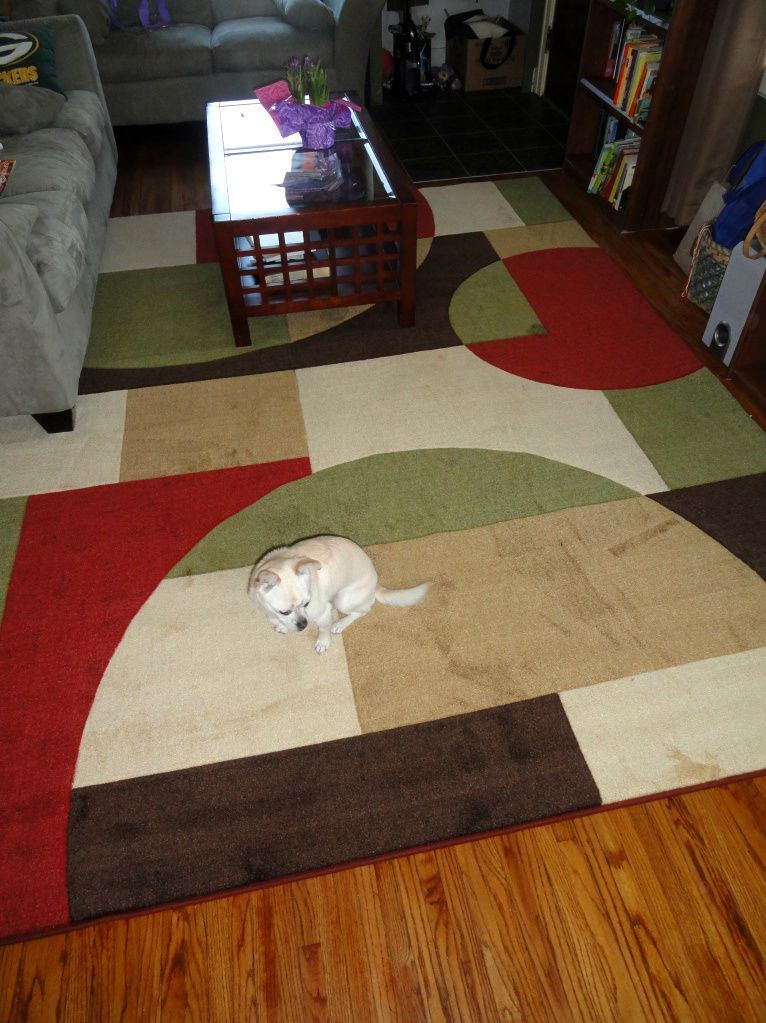 That is our little dog Kelly. She is loving the rug. I couldn't get her to move for the photo. Oh and, pay no attention to that crap in the corner. My hubs says he is going to fix and install that closet door so our crap is not viewable. I just don't think his and mine timeline for soon are the same.
So now we have a rug to match our new curtains. And we have seasonal flowers on the coffee table (purple hyacinths
). I feel all home decorator-y. Little improvements here and there.
What are you up to in your house? Does the Spring weather have you thinking about changing things up?