Saturday morning I woke up early to run the
Bix7.
I am surprised at how many people have never heard of the Bix. It is a big deal in Davenport and a lot of elite runners run it (well, maybe not this year because they the really elite are at the Olympics, but the next best were there). I saw Ryan Hall (American Olympic marathon runner) win it in 2010. I guess growing up in the Quad Cities and being a runner has skewed my perception of the importance of this race. Or maybe more people need to follow running.
Last year I ran the Bix for the frist time and it was even my first time running 7 miles. Since then, I have run 7 miles many times and run two half-marathon races. So I thought that this time had to go better than that last...
It did and it didn't. I did have a better time that last year by about a minute, but I also stopped to go to the bathroom last year. Without that break, I am sure I would have had a better time last year than this year. I just was not prepared to run this race. For last year's Bix, I had a better established running base and I was running outside more. Due to the excessive heat this year (near or over 100* most days this month), I have been training indoors so, no heat and no hills. The Bix is all about heat and hills.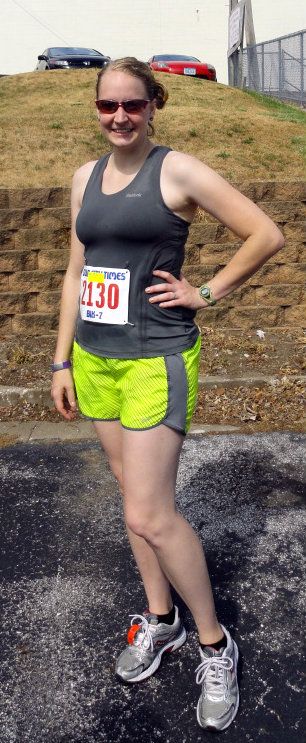 I need to ramp up my training if I am going to run the
Quad Cities Half Marathon
at the end of September. I have been following the same training schedule as I did for my last half-marathon, but maybe I need to cross train a bit more and get my stamina up. Maybe I just need to get some runs in outside.
What did you do this weekend?