I made a fabulous hat from the newest edition of
KnitSimple
.
I want to make the cowl on the cover too. So amazing!!!!
I may or may not have a magazine subscription problem, but I do make things from the magazines, so it is fine, right?
So, this hat was supposed to be a knit-along with Vickie Howell starting July 31st. Well, I couldn't wait, so I cast on and made it all in one day, while watching Doctor Who (2005) from the beginning on Netflix.
I had to take self-portraits while wearing it so they are not the best. I had to do a lot of cropping.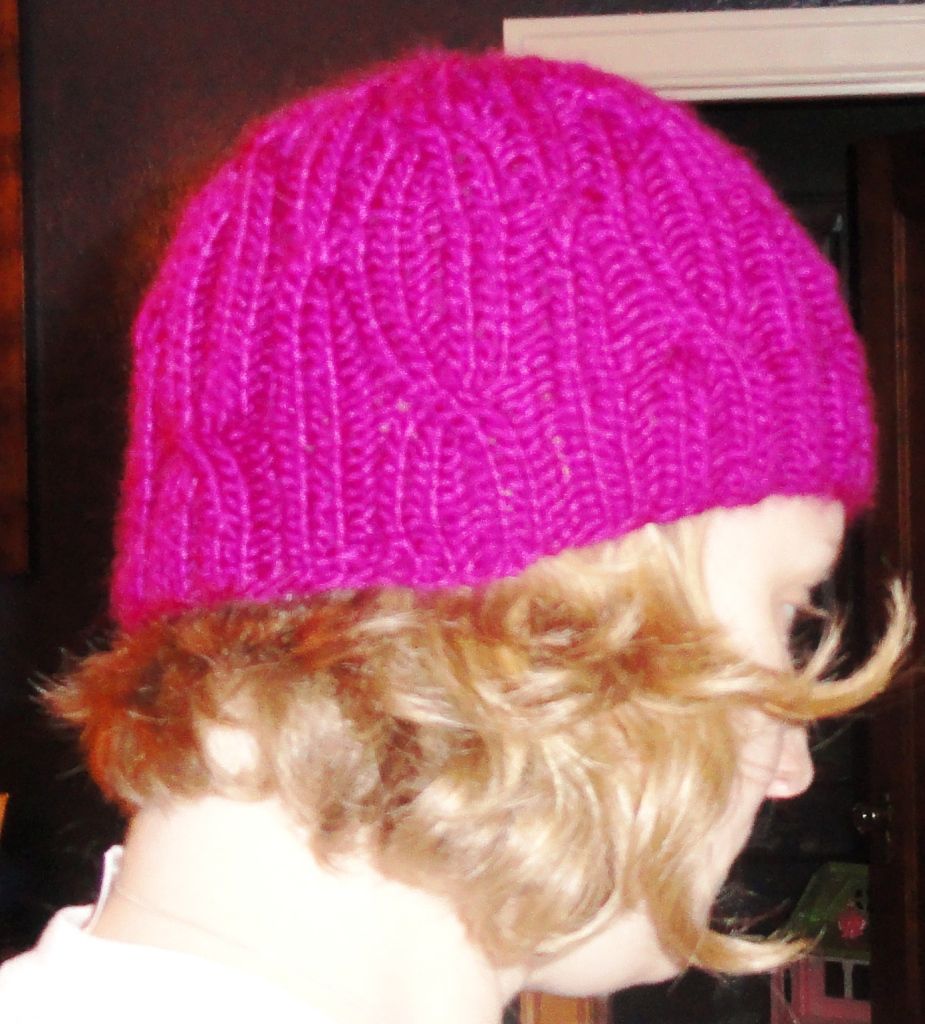 And my hair is extra flippy.
The pattern is Beanie Town by Vickie Howell and I used her yarn too Sheep(ish) in Magenta(ish). It only took about half a skein so it is a really economical project. I also recommend it as a first cabling project since there are only two rows of cables.
Again, I am knitting something that is not yet in the Ravelry database. But you can see the project
here
on the KnitSimple website.
Do you like it? I am going to put it in my shop once I get some better photos. Any tips for self-portraits?