A great, great crafting blog called
Craftaholics Anonymous
organizes a handmade exchange twice a year. This is my second time participating. It is free to sign up. All you have to do is sign-up and agree to make one handmade item and send it to your assigned person. In return you will get a handmade object from another crafter that got your name in the draw.
This is what I made for my person: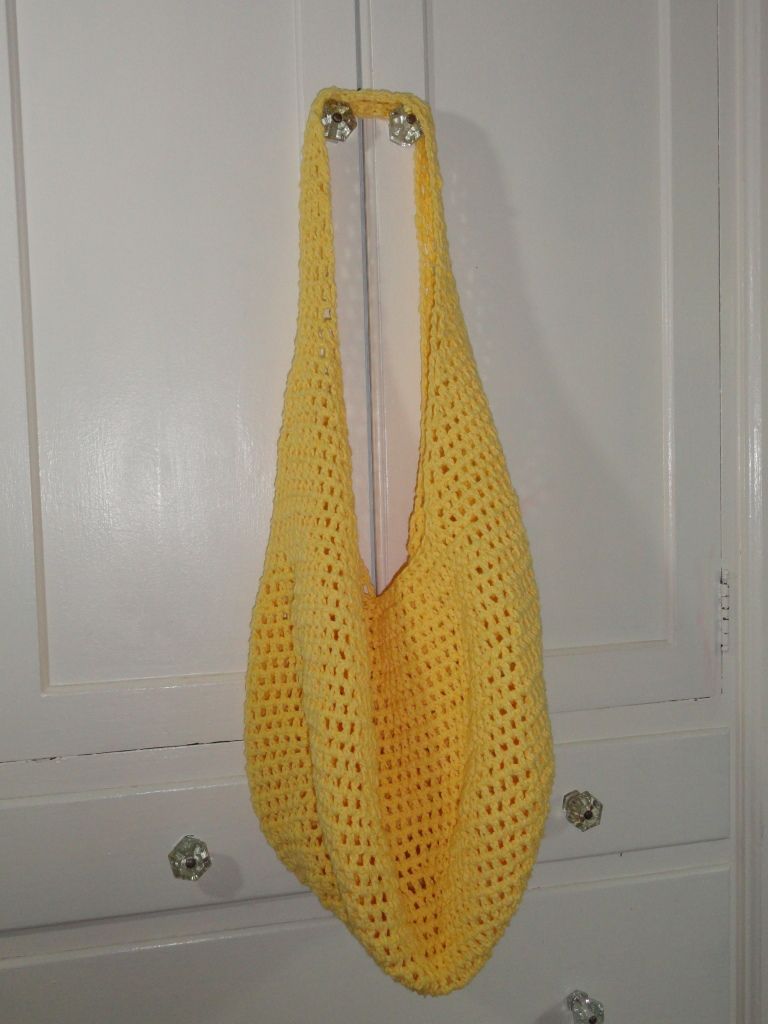 It took so much more yarn and time than I thought it would, maybe I should have checked my gauge and went down a hook size or two. But it was nice to get crocheting again.
The pattern in
Market Bag
by Lion Brand. I used Sugar and Cream 100% cotton yarn- 3 super-sized skeins!
It is headed out to a lucky lady in California. I picked this pattern because I thought it would make a great beach bag for her. I picked yellow for the sun. She said she did not really like knitted or crocheted items and did not own anything like that, but what what I supposed to make her? I am a yarn crafter. It is my thing. Maybe this bag will be the thing that makes her love yarn-crafted items.