I have a list of knitting and crochet patterns that is longer than my lifespan, but I still find myself going back to favorites.
Like this: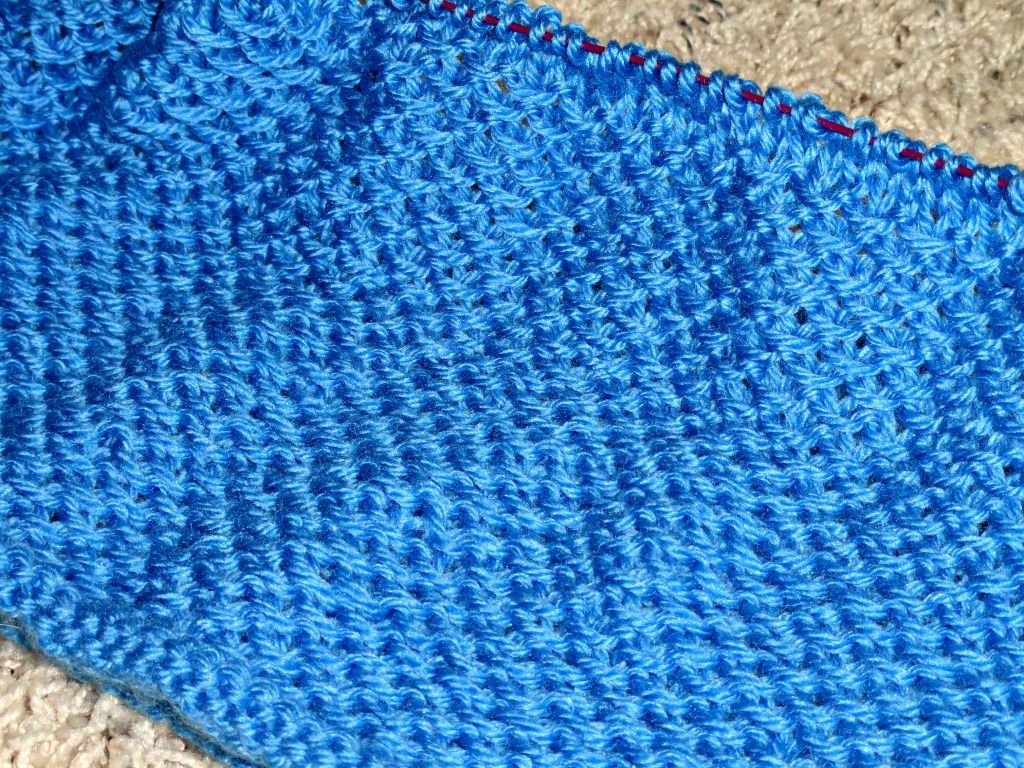 The
Honey Cowl
. This is a very popular cowl. There are over 6200 projects on Ravelry. Two are mine and I have bought yarn to make a third.
I love making this thing. The pattern is easy to memorize, the effect is awesome and the knitting rhythm is perfect.
This one is made with
Pacific by Cascade Yarns
in color #39 French Blue. I really liked using this yarn except, the second skein had 7 knots!!!! 7 is not acceptable Cascade. Shame on you.
I have yet to cast off on this cowl because I like to do the cast off with a bigger needles so that it is nice and loose on the edge. However, my bigger needles are in my knitting bag and my knitting bag is at my mom's house (about 100 miles away) and has been for over a week. I am patiently waiting to drive up for my sister's wedding and to be reunited with my yarn, patterns, needles and hooks. Oh, well yes, and to celebrate my sister's wedding.
What is one of your favorites? I do this in all parts of my life re-reading books when I have a pile of new books to read, cooking the same thing over and over, etc.