It is my first every cardigan. Are you surprised?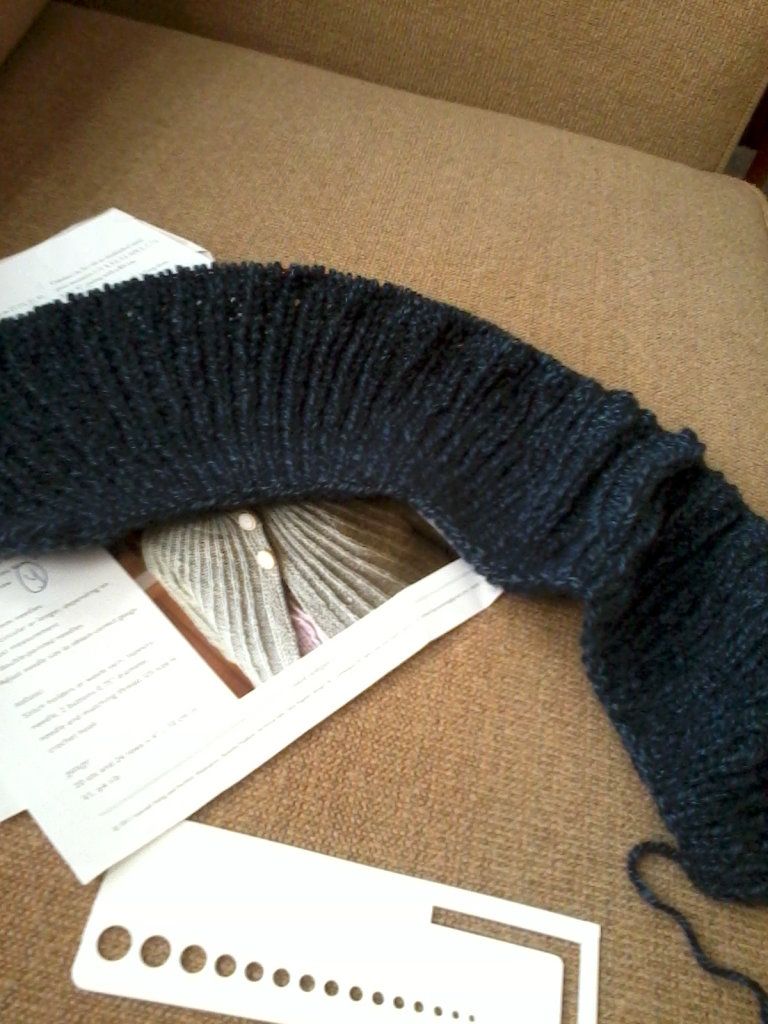 I have never knitted adult size clothes before and only two baby tops. I did crochet a sweater for D a few years back, but this is really uncharted territory for me.
The pattern is
Yoked Cardigan by Hannah Fettig
. I am knitting with Plymouth Encore yarn.
So far so good. It doesn't look much like a cardigan now. The pattern starts at the collar and works down, so this is a photo of the collar and shoulder parts of the cardigan. You can see a bit of what it will look like on the pattern in the picture.
I also bought yarn to make another for D. The won't exactly be matching sweaters because her's will be in purple.
In other totally unrelated news: tonight is my sister's wedding rehearsal and dinner. Tomorrow, she gets married and I am her matron of honor. I am so happy for my little sister.