I am still working away at my entrelac scarf. I even took it to a meeting with me this week. I got a lot of complements on it and was asked if I could teach knitting classes. So I felt pretty good about my knitting.
I am nearing the half-way point.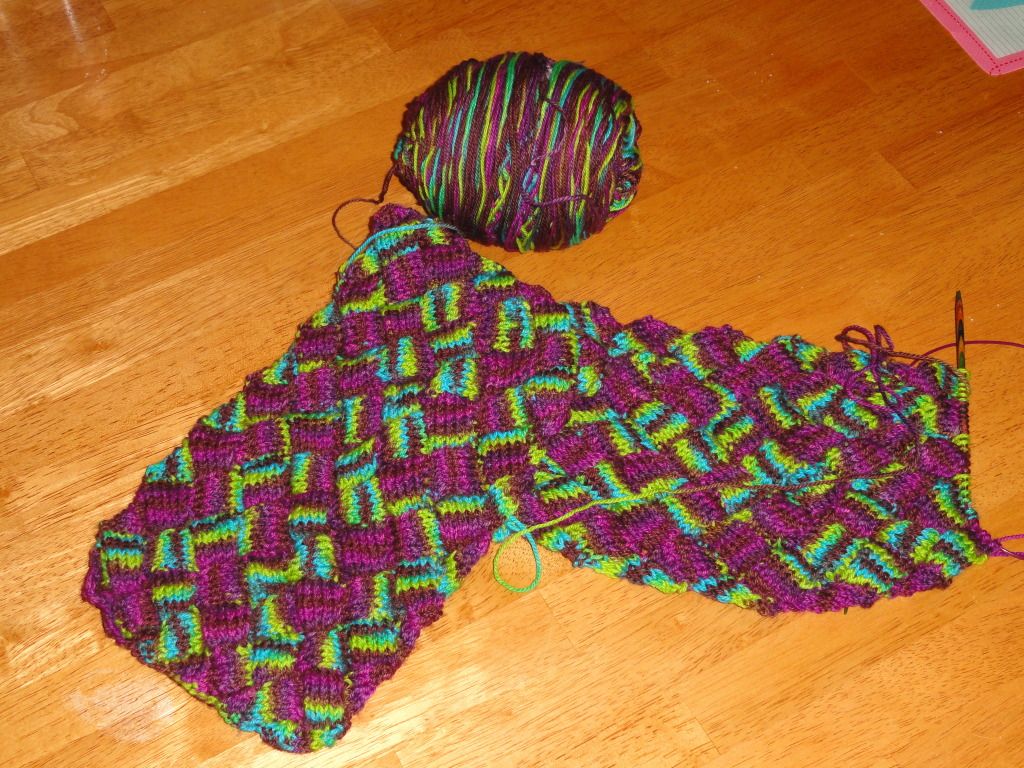 Almost there, right?
So hollowing thought, if I would have picked thicker yarn and bigger needles, I would be so much closer to being done. Every time I knit a scarf on thin yarn (this is sock yarn) I promise never to do it again, only to do it again a few months later. I am not sure what it is, but something drives me to the tiny needles and thin yarn paired with the really long scarf. In fact, I have already bought yarn for my next scarf...sock yarn again. I just do not learn!
Are you nearly done with a project? Halfway?