I'm back to being myself. At least I hope/think I am. I haven't felt nauseous in days and my cold is slowly dissipating. I'm not too sleepy either. Everything seems to be coming back to normal, which is about time. I have been feeling "not-my-self" since before Thanksgiving. It is good to have some energy back. I am even going to the gym tonight!
How did I spend this new energy? I super cleaned the kitchen. I follow this wonderful blog called D
ecor and the Dog
, written by a fabulous lady (also named Michelle). She is married to one of the sons of a very good family friend. I spend a lot of time with her brother in-law growing up. A lot of time (school, church and soccer...every day I saw him). This Michelle has an eye for decorating, very much unlike me, so I like to read what she has to say about her home (which is across the street from the town I grew up in) and of course her dog and the other wonderful things in her life.
Anyway, yesterday she posted
tips on cleaning her kitchen
and I thought,
we Michelles need to stick together
and somehow that inspired me to clean. We also had a pretty big mess going in the kitchen and something sticky in the pantry. That has all been corralled and I am quite pleased.
Now my kitchen is clean, but not very organized. Still, I will take clean for now. I can tackle inside the fridge and cabinets later.
Tonight I tackle the dinning room and maybe parts of the living room. Beware dust bunnies of 713, I'm coming for you!
And for a reward, I will start knitting again. It has been too long.
I started on
this
on Thanksgiving break and haven't touch it since.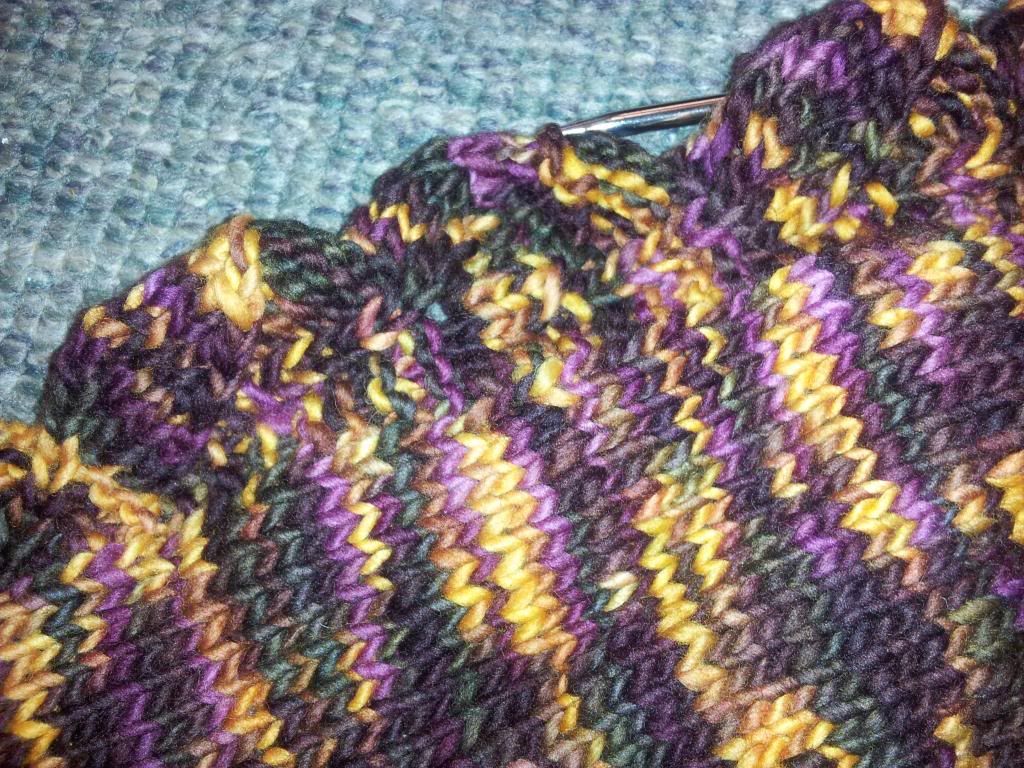 Tonight I change that.
What are your plans?