I knit over the weekend!!!! I knit for a good stretch. It was amazing. I visited my local yarn store twice and loved every second. Previously the thought of yarn and knitting made me even more queasy, but my sick days seem to be behind me now and many knitting days before me.
I joined a block-of-the-month knit-a-long at my local yarn store. We are knitting one block a month to improve knitting technique and at the end the block will be joined together to make a lap blanket.. We are using
Building Blocks
by Michelle Hunter. I am making the blocks out of HiKoo by Skacel Collection, Simpliworsted in a nice milk chocolate color. I like neutral colors in my home decor. I'm pretty boring.
I cast on the first block at the store, came home for lunch and then knit during the afternoon football game (Broncos and Ravens). My husband was amazed I was making something for us to use. He said I haven't made anything for the family in a while, I think I have. I made D a football hat in the fall, she just doesn't wear it. Plus I haven't really knit in 2 months! (2 months! Really? Oh my, it has been a long time.)
I finished the block during the game. I am totally done with the project for January. I can't believe I am ahead of the game. I can never get ahead, but here I am ahead. I could even start of February's block if I wanted....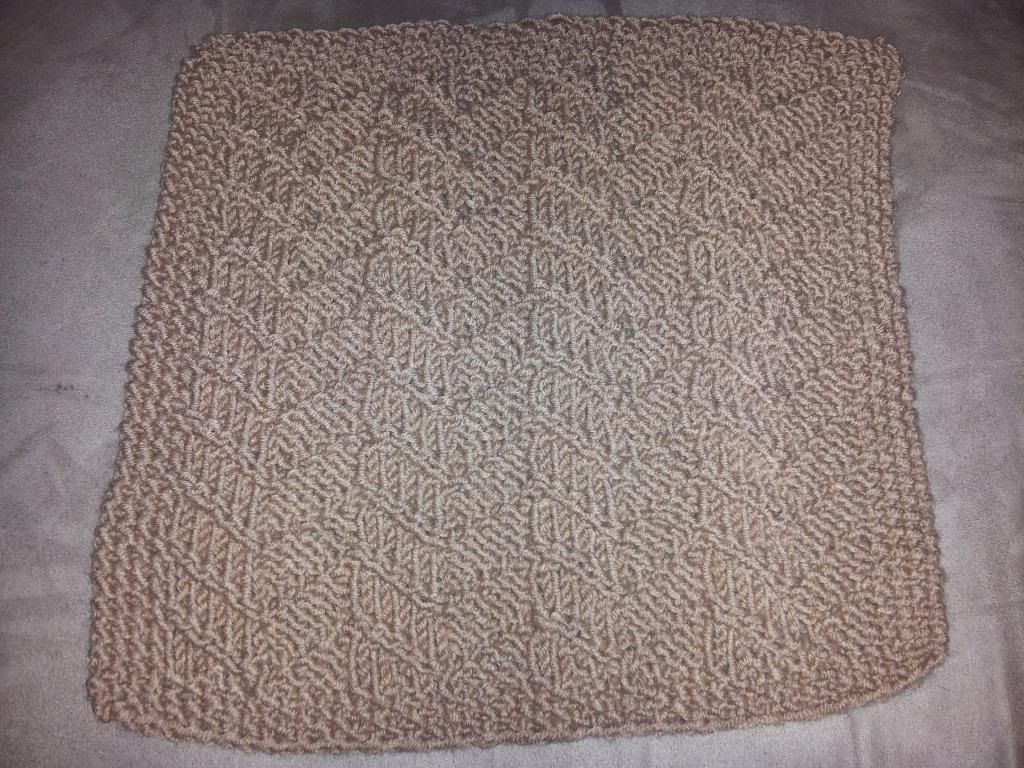 It felt so good to knit again. I need to start making my plan for what to knit in 2013. Any suggestions?