I finally got around to spinning another yarn.
This is 112 yards of 100% Merino Superwash in a nice pretty brown.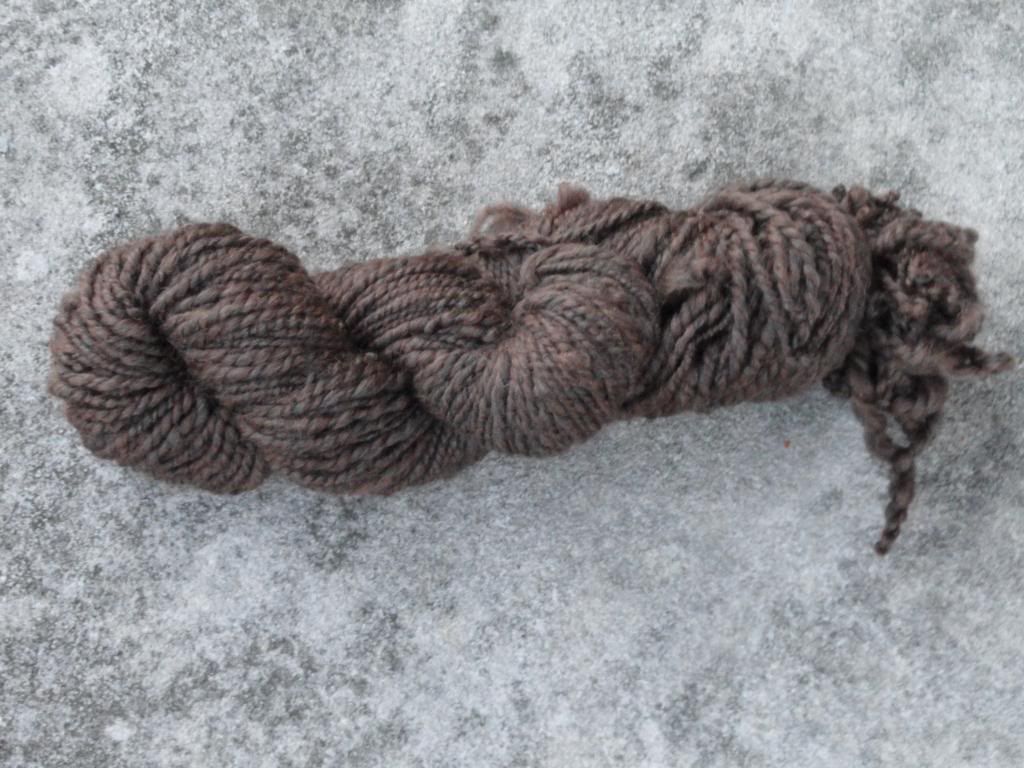 I tried to ply this one tighter than my previous yarns and I think I did better. This is my 6th yarn. I still need a lot more practice and probably some lessons (Hint: Christmas gift idea!!)
So what should I make it into? I have yet to make any of my handspun into any finished object.