It is not secret, we are a football family. My husband has turned my daughter into a Packer fan which is just horrible for his Vikings fan.
Anyway, when I saw this pattern from
Knit Picks
on Pinterest. I had to buy it and make it.
The pattern is
Faster Football Hat
.
The yarn is ???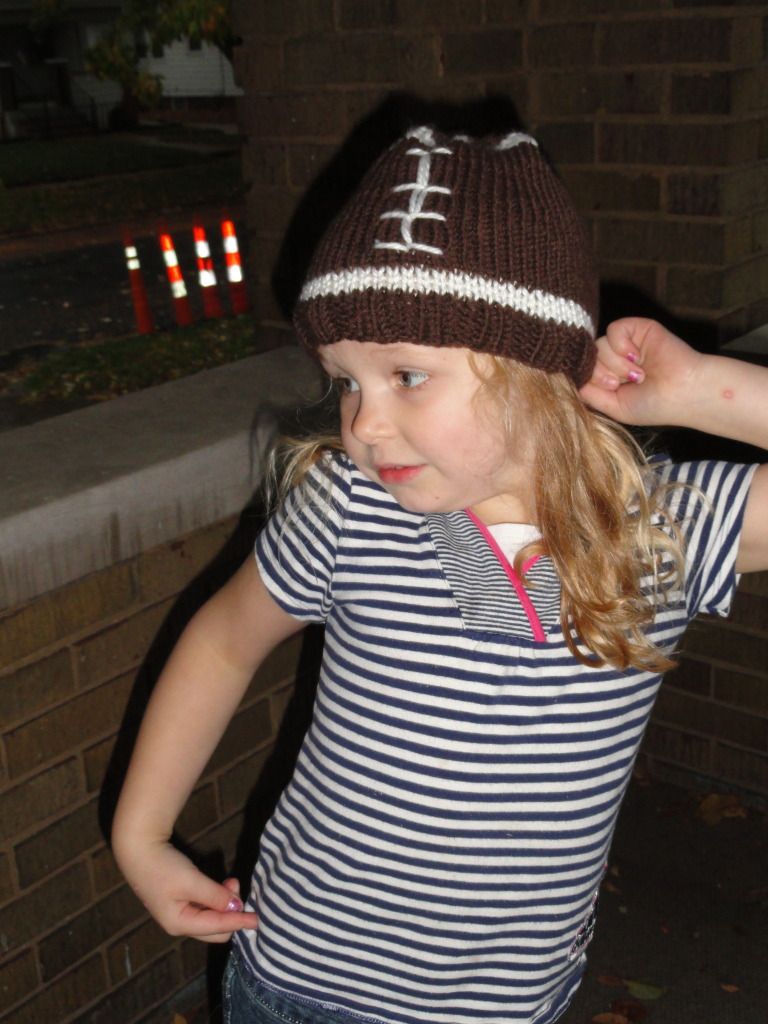 Again, my model either does this or won't let me take her picture at all.
What is your football team? Or do you not care?